During the walk from class to the bus a few days ago, someone handed me a copy of UVIC's newspaper publication, "the Martlet."  I often pick a copy up to flip through on the bus or to read at the Bibliocafé and it's usually got some funny, quirky, or somehow relevant story that entertains me!
This time though, a pamphlet titled "Ideas Fest 2012" slipped out of the middle and caught my attention.  Sadly, it's not very often that I'm in the loop enough to know about all the events that occur on campus, so having this information pamphlet handed directly to me was a very effective way to deliver the message!
Anyway, Ideas Fest!  It spans from Monday March 5th through Saturday March 10th.  There are various lectures, workshops, exhibits, panel discussions, debates, forums, etc. A number of events happen each day, and some run all week long.
If you're interested in learning more about the events taking place, visit the Ideas Fest tumblr page at http://ideafest2012.tumblr.com/.  To view the full schedule, please visit http://www.uvic.ca/research/learnabout/news/ideafest/#web.   You can also follow them on Twitter @UVicResearch.
Below are some of the events that I would like to attend.
Come hear stories from UVic alumni and community entrepreneurs about successful start-ups and participate in a discussion around some of the challenges and obstacles that they've overcome. Notes about how current student entrepreneurs will be supported at UVic will also be discussed. Event open to the public.  Panel members include Rob Bennett (Founder, Municipal Software and COO Simation Global Technologies), James Degreef (CEO and Co-founder, Chatterblock.com), Jill Doucette (Founder, Synergy Enterprises) and Martyn Ward (Industrial Technology Advisor, NRC-IRAP).
Human activities are changing the character of the world's oceans. Climate change and pollution are shifting the fundamental chemical balance of even our local seas. Dissolved oxygen contents are declining in crucial areas near the North American coast reaching levels that cause notable ecosystem stress. With higher carbon dioxide in the atmosphere, the ocean is becoming more acidic. New research can support better decisions. This talk will be co-delivered by Verena Tunnicliffe, Director, VENUS Coastal Network and Tom Pedersen, Executive Director, Pacific Institute for Climate Solutions.
From Occupy Wall Street to the People's Assembly of Victoria: The Globalization of Revolts and What it Means for Our Universities and Communities– DEBATE – March 7th, 12:45 pm to 2 pm.  Queenswood/Arbutus Room, Cadboro Commons
Join professors Josh Ault, Merwan Engineer, Bud Hall, Basma Majerbi and Michael Read alongside Anushka Ngaji, a student in the Faculty of Law and an activitist with the Occupy Victoria movement, for a multi-disciplinary debate on the globalization of revolution."
Centre for Asia Pacific Initiatives: International Experiences in Focus – PHOTO EXHIBIT – March 7th, 12 pm to 2 pm, Sedgewick C Wing
Come see the winning entries of CAPI's overseas experience photo contest, including awards in the categories of
 landscapes, 'my home away from home' and people and culture.
As independent bookstores close their doors, newspapers declare bankruptcy and young people are more familiar with negotiating digitized data, it seems that the era of the printed word may be on it's way out. Indeed, the emergency of digital humanities research seems to imply that, even in the most book-centric fields, the written word may be obsolete. Join us for a good-humoured look at whether the book is dead or if rumours of its demise are premature.
Join professors and experts from across campus in a multi-disciplinary debate on the challenges posed by an aging population, including health care, technology and the university's role in articulating what can be done. Lunch will be provided and an RSVP to vpresec@uvic.ca is required; this debate is presented by the Centre on Aging in collaboration with the Office of the Vice-President Research.
Healthy Brain Aging – LECTURE – March 8th, 6:00 – 7:00 p.m. AND 7:00 – 8:00 p.m. | MSB 150

Join Dr. Brian Christie, director of UVic's Neuroscience Graduate Program and a Michael Smith Senior Scholar for a fascinating look at what happens as the brain ages, and how physical exercise can benefit both our physical brain and our mental health. Space is limited; please RSVP by March 1 to dmscrsvp@uvic.ca or by phoning             250-853-3129      .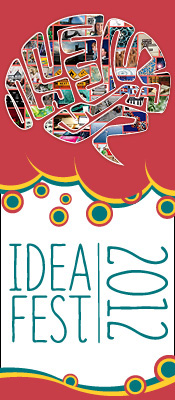 You might also be interested in...